My Favorite Sites:
The following are some of the best skyscraper/city issues sites I have found on the web. Take a look at them when you get a chance. But, remember to come back here once in a while...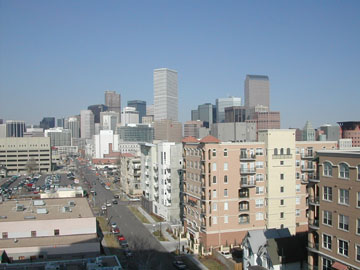 These links are current as of 8/4/05. (Additional links to be added soon):
Skyscraper and Development Sites:
Denver Skyscrapers The best site for information about existing Denver area skyscrapers.
Denver Infill.com Information regarding redevelopment and infill in downtown Denver.
DenverUncommon.com A site for unique Denver photographs.
Nalyd's Skyscraper Page Check out the Skyscraper Forum and the skyscraper database.
Front Range Cityscape Another great Denver resource.
Beyond DC Information regarding development in the Washington DC area, by a part time Denver area resident.
Denver City Sites:
David Owen Tryba Architects One of Denver's leading architectural firms.
Downtown Denver Partnership The Downtown Denver Partnership oversees the marketing of downtown for the Business Improvement District.
Denver City Government The City of Denver Web Site.
Aurora City Government The Web Site of the second largest city in te metro area.
Golden Triangle Information Information regarding the Triangle from the areas neighborhood association.